Detective jailed for affair with alleged rape victim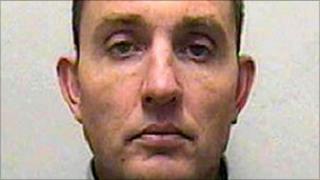 A Lancashire detective who investigated sex crimes has been jailed for having an affair with an alleged rape victim.
John Cragg, 41, from Formby, admitted two counts of misconduct in a public office one involving sex on duty and the other, sex with an alleged victim.
The detective constable, who resigned from Lancashire Police last November, was jailed for three years.
The affair caused the collapse of two of his cases which were dropped by the Crown Prosecution Service (CPS).
The CPS offered no evidence in the case of a 32-year-old man accused of three counts of raping a child and various other child sex offences, and which were due to be tried at Preston Crown Court earlier this year.
Proceedings against a 35-year-old man over claims of a sex attack by an adult complainant were also dropped.
'Abuse of trust'
Cragg had worked on the Awaken specialist rape and sexual assault inquiry team in Blackpool.
Following sentencing at Liverpool Crown Court, Assistant Chief Constable Andy Cooke said the Lancashire force had acted quickly once "these matters were brought to our attention".
"Honesty and integrity are two of the most important characteristics of a police officer and John Cragg has failed to display those qualities," he said.
"His job was to help people in a vulnerable position, ensure their safety and make sure they were supported. Instead he abused the trust placed in him and took advantage of the situation.
"Such behaviour will not be tolerated from the officers and staff of this constabulary."