Jane Clough murder: Bail law read in Commons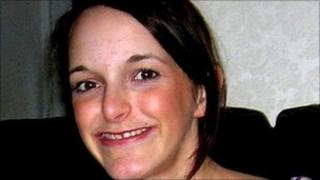 A Lancashire MP has introduced a bill in Parliament which he claims could have prevented the murder of Blackpool nurse Jane Clough.
The 26-year-old was killed by her former boyfriend Jonathan Vass in the grounds of Blackpool Victoria Hospital last July.
He killed her while he was on bail accused of nine counts of raping her.
MP Andrew Stephenson is calling for the prosecution to have a right to appeal if a judge bails an offender.
The Conservative MP for Pendle introduced the 10-minute rule bill on Tuesday.
Speaking in the House of Commons, he said: "I feel that the law needs to be changed to allow the prosecution a right of appeal.
"So in cases like this, the Crown Prosecution Service or the attorney general could have challenged Judge Newall's verdict.
"We need to rebalance the legal standing of bail verdicts.
"At the moment the system is unfairly weighted towards the defendant."
Ms Clough was repeatedly stabbed by Vass, the father of her child, near the hospital where she worked.
Vass, of Conway Drive, Preston, pleaded guilty to her murder and was jailed for life with a minimum term of 30 years last October.
Ms Clough's parents, Penny and John, are campaigning for the law change and were in the public gallery to hear the bill being read.
Mrs Clough said: "Every day is still devastating for us. Our daughter should still be alive.
"A woman who is brave enough to go out there and report abuse and rapes should not be dead because she did that, and it was the legal system that let that happen and it was unacceptable."