Blackburn Rovers' Steve Kean denies drink-drive charge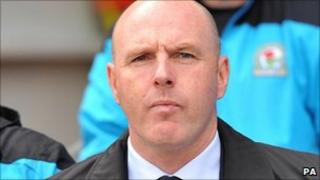 Blackburn Rovers manager Steve Kean has denied drinking and driving.
Mr Kean, 43, is accused of being almost twice the legal limit when he took a breath test after his team's 1-1 draw with Manchester United on 14 May.
He was pulled over on the M6 near Knutsford after the game at Ewood Park.
Mr Kean, from Weybridge in Surrey, was granted unconditional bail by Crewe magistrates until his one-day trial at Macclesfield Magistrates' Court, which is scheduled for 15 August.
He is accused of having 65 micrograms of alcohol per 100ml of breath. The legal limit is 35micrograms of alcohol per 100ml of breath.