Lancashire Police Federation: cuts 'will increase crime'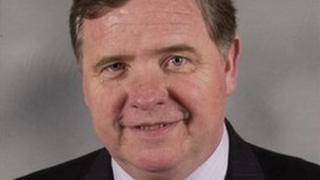 Police job losses will increase crime, the chairman of the Police Federation in Lancashire has said.
The Association of Chief Police Officers (Acpo) fears 28,000 jobs will go across England and Wales because of government spending cuts.
John O'Reilly said: "If they think that it is not going to affect crime in this area, then they're dreaming."
The Home Office declined to comment on Mr O'Reilly's statement, but vowed front-line services would be protected.
Acpo has predicted 12,000 police officer posts will be lost as well as 16,000 civilian staff, when the findings of an independent review of police pay, commissioned by the government, is published later.
'Right to worry'
The review by Tom Winsor is expected to recommend massive changes to police pay and conditions including the suspension of £180m in annual bonuses for senior officers.
But Mr O'Reilly said "the public have every right to be worried" about the cuts to the county's workforce.
He added: "You cannot take police officers off the street and expect criminals not to return to them.
"People will see less police officers on the street and less availability of police officers."
Lancashire Constabulary Chief Constable Steve Finnigan said it "would not be appropriate to comment at this time" on the findings of the review or Mr O'Reilly's comments.
In response to the review, policing minister Nick Herbert said: "We have to deal with the deficit, and police forces can and must make savings, focusing on back and middle office functions like IT and procurement so that frontline services can be protected.
"But when three quarters of force budgets goes on pay, reform of pay and conditions is also essential to protect police jobs and keep officers on the streets."