Gender irrelevant in business says Rossendales chairman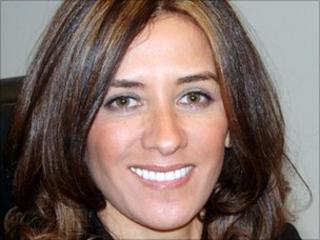 One of Lancashire's leading businesswomen has said the push to get 25% of women in boardrooms by 2015 is "bordering on positive discrimination".
Former minister Lord Davies of Abersoch has urged major companies to increase the number of females in top jobs or face government measures.
However, the chairwoman of Rossendales, Julie Green-Jones, said appointments should be made on merit not sex.
"It should be the best person for the job regardless of their gender."
The Lancashire Business Woman of the Year 2009, who runs the debt collecting company, said it was wrong to expect firms to give women jobs to balance sex equality in boardrooms.
Mrs Green-Jones said: "What if there aren't any women qualified to do the job? You shouldn't be forced to take someone on if they aren't capable of doing the job.
"Like age, I think gender is irrelevant - it's whether you can do the job."
She believes an initiative following Lord Davies' independent review into Women on Boards may do women a disservice.
Resentful colleagues
Although quotas are not imposed, the government had welcomed his recommendations to double the number of women in FTSE company boardrooms.
Business Secretary Vince Cable said: "I strongly welcome Lord Davies' report and am committed to promoting gender equality on the boards of UK listed companies."
Mrs Green-Jones said: "I personally would feel very uncomfortable if I was in the boardroom because I was a woman, because my colleagues would be resentful.
"I've had to work hard to get where I have; no one has handed it to me on a plate. Cream always rises to the top so if you are good enough, you will succeed."
The 48-year-old, who travelled the world as a fashion model, started off as a bailiff in 1989 "because I needed the money". She had a young daughter and was going through a divorce.
Over the next 20 years she climbed her way to the top, working in every department along the way, so she knows the company inside out.
When she joined Rossendales, she was the only female bailiff. Now, 20% of the firm's bailiffs are women and there is another on the board.
The most recent report from the Cranfield School of Management on female representation in the boardroom in 2010 found that women made up only 12.5% of directors of the FTSE 100 companies.
Currently a total of 113 women hold 135 FTSE 100 directorships, just over one per firm.