Lancaster Councillors asked to forgo allowances rise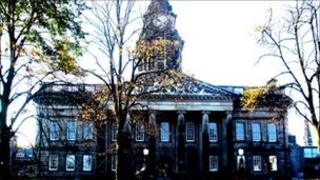 Councillors in Lancaster are to be asked to waive a proposed 30% increase in their annual allowances.
The council's Independent Remuneration Panel said the councillor's basic allowance should rise from £3,300 to £4,500, in line with other councils.
But the panel said this increase in the allowances budget could "not be justified" at the present time.
Councillors will be asked to consider three other options at a meeting on Wednesday, including a 5% reduction.
The panel, came up with four options in its review of allowances.
The first was to increase all allowances in line with other comparable councils, increasing the leader's allowance from £11,060 to 13,500 with cabinet allowances rising from £5,525 to 6,750.
But the panel said it "felt that it could not recommend this option in the current economic climate".
The increases would have added nearly £80,000 to the council's allowances budget.
Two other options would increase either the amount of the basic allowance, or the amount of special responsibility allowances for the cabinet.
Both these options would be broadly within the current budget.
The fourth option would reduce expenditure on members' allowances by 5%.