Ski Rossendale could close after council cuts funds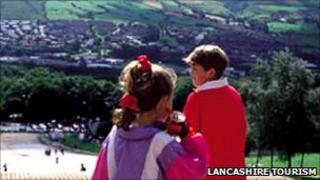 Rossendale's dry ski slope could close within two months after the council decided to withdraw its £100,000 a year funding.
But the council said it is willing to help with any viable plan to keep the slope open.
The ski slope, which opened in the 1970s, will close at the end of March unless new owners can be found.
A council spokesman said he understood one group had plans to run the slope as a not-for-profit social enterprise.
The removal of the cash was part of a package of £500,000 savings announced by the council.
A council spokesman said: "Ski Rossendale will be closing as a council facility but there are groups who want to take over the running.
"If the council is presented with a viable business plan the ski slope will reopen with new owners," he added.
Staff, slope-users and members of the local community hope to for a social enterprise to run the slope.
No-one from Ski Rossendale Social Enterprise was available for comment.