Blackburn pound shop boss wanted over missing £10,000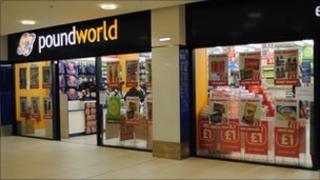 The manager of a Lancashire pound shop is wanted in connection with the theft of almost £10,000 from the store.
Poundworld bosses contacted police to report the theft on 19 January, when takings from the previous three days had not been deposited at the bank.
Recently-promoted Marc Atherton, 29, is wanted in connection with the incident, Lancashire Police have said.
Mr Atherton, who is believed to be in Spain, has been listed as wanted on the police national computer.
All ports have been notified.
Mr Atherton, from Bolton, had been working at the Blackburn branch since August 2010 having transferred from the Wigan store.
He failed to turn up to work on Tuesday 19 January and a spokesman from the company said they had been unable to contact him since.