Residential speed limits in Lancashire cut to 20mph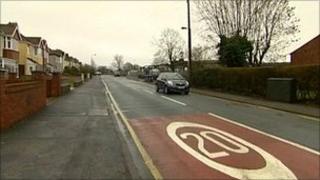 All residential roads under Lancashire County Council will have a 20mph speed limit by 2013, the authority has said.
The £9m plan aims to reduce the number of road deaths and injuries in the county.
County councillor Tim Ashton, who is responsible for transport, said the change would not slow commuter traffic.
"I hope within a generation we will change hearts and minds - we must make people aware it's not right to speed in residential areas," he said.
"It is going to cost about £9m in the whole of Lancashire," Mr Ashton said.
He added: "We're going to start outside school[s], that's my main concern in the first year and we will roll it out to the other residential areas after that."