Crime figures down in Lancashire says Home Office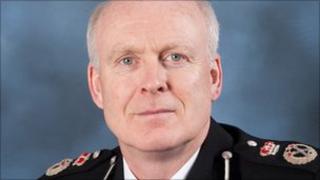 Crime in Lancashire fell by 8.6% between October 2009 and September 2010, according to Home Office figures.
The statistic which represents 9,795 fewer victims of crime compares to a 7% reduction nationally.
Burglary in the county was down by 11.9%, offences involving vehicles were down 14.4% and violence against the person was down 5.9%.
Lancashire's chief constable said the figures pointed to the county being one of the "safest places in the country".
'Unprecedented change'
Steve Finnigan said: "Lancashire has always been known for high performance and as these figures show, this remains the case.
"Crime levels are currently extremely low, making this county one of the safest places in the country to live and work; a fact that I hope reassures our local communities.
"We are committed to keeping crime low, and assistance from the public and partner agencies will be crucial if we are to do this, particularly during the current period of austerity, which will bring with it unprecedented change.
Chair of Lancashire Police Authority Malcolm Doherty said: "These figures show that even in these challenging times, the crimes that people tell us matter most to them are being tackled.
"The priority at the current time is the preservation of a policing service that meets the needs of our communities and keeps them safe."