Marton Moss woman to launch legal case over development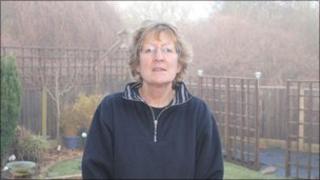 A Lancashire woman is paying for lawyers to challenge planning permission for 584 homes to be built near where she lives.
Angelia Hinds, 57, is prepared to use her own money to fight the development at Marton Moss, Blackpool.
She said: "I'm going to lose money on my house anyway if it goes ahead, so I might as well lose it fighting."
Blackpool Council approved Kensington Developments' plans last year.
Mrs Hinds said she was "horrified" the council gave its consent to build the homes on the outskirts of Blackpool between junction 4 of the M55 and the airport.
She said: "It will change the lives totally of people who live on the Moss.
"Instead of the countryside, we will all be living in the middle of a big housing estate."
Mrs Hinds, who is originally from St Annes, has lived on the Moss in a three-bedroom dormer bungalow with her husband for four years.
She said: "I wanted to quit my job as an IT project manager, as it was quite stressful, and semi-retire and grow organic vegetables.
"We fell in love with the house and we've always loved the area. It is such a sweet place to live.
"People go horse-riding, cycling and walking around here and the soil is such good quality it is ideal for gardening; I've been able to grow all sorts here, from rhubarb, gooseberries to leeks and sprouts.
"But when we bought the house it was on the understanding that nothing could be built here until at least 2016."
She believes the development should be built in the town centre. "There's so much work to be done in the centre of Blackpool.
"We have hardly any green space in Blackpool and they're going to take away the tiny bit we have got."
She has already got approval from the High Court for a judicial review of the council's decision to grant the development planning permission.
"I am prepared to go to court because I want the application to go before the Blackpool development control committee again," said Mrs Hinds.
When the plans originally went before them and approved, local councils were obliged to build a set number of houses under the then Labour government's regional spatial strategies (RSS).
However, the coalition government has since abolished the house-building quotas and, without them, Mrs Hinds thinks the decision could have been different.
Almost 800 people have signed a petition objecting to the development and many local residents are in the Save Our Moss campaign group she set up with wildlife photographer Graham Olley.
Meanwhile, Blackpool Council has defended its decision to pass the initial stage of plans for the development close to the end of the M55.
Assistant director of planning John Donnellon said: "We are still committed to building on the site and believe it was a valid decision."
Kensington Developments is hoping to start on the first phase of the project, an initial 130 homes as well as a park, in the summer.
It is subject to the council's approval of the second stage of application for planning permission.
Denley Barrow, Kensington's managing director, said: "This is a major private investment in Blackpool on disused horticultural private land, providing much needed eco-friendly homes for first time buyers and families."
Phase one is scheduled to finish in 2013, with the building of 296 more homes to follow in 2012 and the remaining 158 homes planned to be constructed in 2014.