Wesham Hospital Rehabilitation Unit to close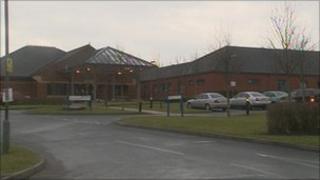 A Lancashire rehabilitation unit is to close as part of a £6m savings review by Blackpool Teaching Hospitals Trust.
Services and patients at Wesham Hospital are to be transferred to Clifton Hospital, Lytham, over the next few weeks.
The trust has served 55 notices of compulsory redundancy to people whose jobs are at risk in the review although they are hoping to redeploy staff.
It is also seeking voluntary redundancies from non-clinical staff.
The 40-bed rehabilitation unit treats patients with acute illnesses who require further rehab before they go home, or into a care home.
Blackpool Teaching Hospitals Trust said it is also having to make savings of more than £6m on top of the £12m already saved in the current financial year.
'Empty space'
Plans for the next phase of a new women and children's centre have also been put back as part of the cuts.
The Trust's Chief Executive, Adrian Kehoe, said: "The level of savings the NHS is required to deliver over the next three to four years is unprecedented.
"However, we are committed to providing the highest quality services to our patients and we will be doing everything possible to reduce costs whilst protecting frontline services."
He continued: "What we're trying to do is use of space that we have got empty at Clifton Hospital so the bulk of the services will be transferred to Clifton to make sure we're making maximum use of space.
"It doesn't make sense to have empty space in hospitals."