Worsthorne Moor restoration project planned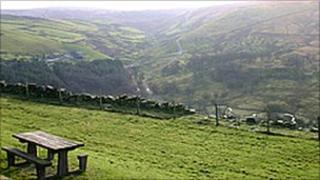 A total of £300,000 is to be spent on improving a large area of moorland near Burnley.
A restoration project is planned on Worsthorne Moor, to benefit ramblers, mountain bikers and bird life.
United Utilities, which owns and manages the moorland, has teamed up with Lancashire County Council to improve the 1,000 hectares of land.
The plans will see improvements to the access visitor amenities as well as preventing the erosion of peatland.
The Maiden Cross car park will also be resurfaced, new information signs will be put up, and wheelchair access will be improved.
Plans have also been put forward for a mountain bike trail.
Half of the £300,000 cost has come from lottery funds, with the scheme taking three years to complete.