Lancashire BAE welcomes new UK France defence alliance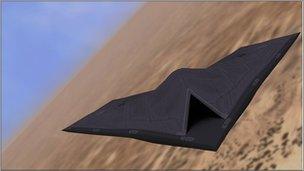 The defence agreement between France and the UK is "good news" for thousands of workers across Lancashire, BAE Systems has said.
New treaties on defence and nuclear joint working were drawn up between the two countries on Tuesday.
Emphasis was placed on the development of unmanned planes, a technology that has been developed at the defence company's base in Warton, Lancashire.
If BAE is awarded a contract, thousands of jobs could be secured.
At the moment, 15,000 people are employed across the North West and, of these, 8,000 work at Warton in Preston.
A BAE Systems spokesman said: "We welcome the outcome of today's UK-France summit, and note Prime Minister David Cameron and President Nicolas Sarkozy's joint statement regarding their intention to collaborate on a future Medium Altitude Long Endurance (MALE) Unmanned Aircraft System (UAS) programme and a potential Unmanned Combat Aircraft System.
"Not only is this an important milestone in terms of the development of our ongoing unmanned aircraft capability, but it represents a significant investment in the future of our UK and French military aerospace capability.
"Given the strong research and development investment that has already been made in this area by both BAE Systems and Dassault Aviation, we have entered into discussions with Dassault to explore how we could best deliver this opportunity."
Three unmanned planes are currently in development at Warton - Hertis, Taranis and Mantis.
Taranis is designed to have the capability to fend off attack, fly deep into enemy territory, deploy weapons or bring back intelligence.
It has cost over £140m and flight trials are due in 2011.
Defence cuts in the Spending Review had caused widespread concern, with many workers wanting assurances from the government on the amount of planes they will need in the future.
BAE Systems said the recent UK- France agreement was in its very early stages, but it definitely indicated that the work they do in Lancashire was being taken seriously.
Related Internet Links
The BBC is not responsible for the content of external sites.