Preston young people tested for heart 'time bomb'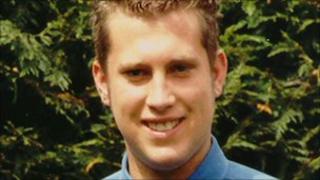 Young people in Preston are being offered free screenings to detect undiagnosed heart conditions.
The tests are being funded by Cardiac Risk in the Young (Cry) in a bid to reduce the number of people dying from sudden cardiac death syndrome.
It is part of a nationwide tour which the charity hopes will reach about 2,500 young people.
About 12 people aged under 35 suffer a sudden cardiac death every week in the UK, the charity said.
Last year, at least 13 people were diagnosed with heart abnormalities during Cry's 10 week tour of the UK.
Chief executive Alison Cox MBE said: "In 2009, in just over two months, our team identified a number of young people who were simply unaware that they were walking around with an undiagnosed and potentially fatal heart defect - literally, a ticking time bomb.
"Thankfully, these people were treated and are now able to lead normal, active lives.
"The consequences of their conditions remaining undetected, simply doesn't bear thinking about and underlines the very ethos of Cry and our ongoing mission to reduce deaths from these sudden and tragic conditions."
The campaign is supported by Ruth Lowe, from Woodplumpton, near Preston, whose son Andrew Parr died from an undiagnosed heart condition in 2004.
The 21-year-old collapsed and died whilst out with his friends in Preston.
Mrs Lowe believes he would still be alive if he had been tested and urged other young people to get themselves checked.
"It's indiscriminate, it can happen at any time to anyone," she said.
"I would just urge everybody who hears about the screening to come along, get themselves checked out. It's five mins.
"If you have a car, you have an MOT. Why not get yourself checked out?"
Anyone aged between 14 and 35 can sign up for the screenings taking place at Morrisons on Mariners Way on Sunday and Monday.