Lancashire County Council workers suspend walkout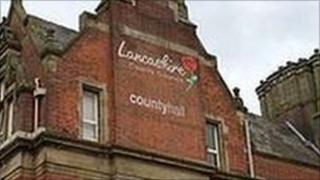 Staff at Lancashire County Council have suspended industrial action over pay and conditions to consider proposals put forward by the local authority.
Unison union members called the walkout after the council said it was was cutting payment for weekend and evening work and scrapping car allowances.
Unison now says it has suspended action to allow "for full consideration of proposals arising from discussions".
The local authority welcomed the news after the "constructive negotiations".
It said Unison representatives and council officials may have a set of proposals which could form the basis of an agreed settlement.
Phil Halsall, from Lancashire County Council, said: "I am delighted that Unison has agreed to suspend the industrial action while it considers our proposals.
"We have a good working relationship with Unison and the other trade unions in the county, which has enabled us to conduct these negotiations in a business-like and professional manner. "