Man admits murder of Blackburn man stabbed in bed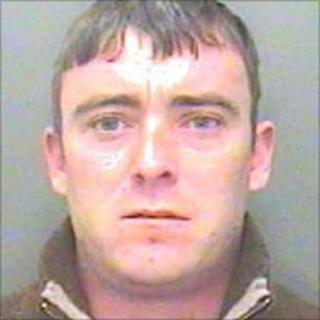 A man from Lancashire has admitted murdering another man while he was asleep in bed.
David McGee, 42, was found stabbed to death at his home in Grindleton Road, Blackburn, on 2 March.
Frank Donnelly, 34, of Blackburn, had denied murder. He was standing trial at Preston Crown Court but changed his plea to guilty on Thursday.
Police said the men had been friends but Donnelly had turned on Mr McGee while drunk and in a "fit of pique".
Det Supt Neil Hunter said: "This was an evil and premeditated crime where Donnelly left the scene to arm himself with a knife that he obtained from his home address.
"He then returned to the scene, forced his way into the house by smashing the rear downstairs windows with a brick, found the victim in the rear upstairs bedroom and stabbed him whilst he was asleep."
Donnelly is due to be sentenced at Preston Crown Court on Friday morning.