Bridge player Stephen Green guilty of wife's murder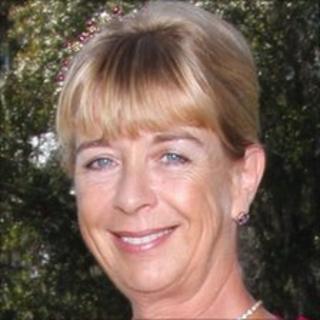 A former world championship bridge player has been jailed for life for murdering his wife in a knife attack.
Stephen Green, 52, stabbed Carole Green, 57, 100 times at their flat in Lytham St Annes, Lancashire.
A jury at Preston Crown Court took 75 minutes to convict the former British Aerospace worker after a week-long trial.
The murder followed his constant criticism of her card-playing.
He was ordered to serve a minimum of 23 years after being found guilty of her murder.
The court was told of the couple's stormy relationship, Green's heavy drinking and constant bickering about Mrs Green's playing abilities at Lytham Bridge Club, where they first met.
The court heard testimonies from fellow bridge players who said that Green considered his wife to be a mere "club player" and viciously put her down in front of friends.
'In shock'
Green told the court that he had drunk half a bottle of gin or vodka in the hours preceding the murder in January.
He said he believed that she had deliberately locked him into their home in order to stop him from going out to buy drink.
Green claimed she arrived back at their flat at Beach Court at 1900 GMT and asked for a divorce before trying to stab him with a knife.
He said he fell on top of her accidentally forcing the knife into her back and then plunged the knife into her corpse repeatedly in shock.
Mrs Green's body was discovered by detectives three days later, while Green lay in the bath at the flat with cuts to his wrist.
She had been married twice before and had three children.
In a statement, Mrs Green's family said: "The last six months have been extremely difficult following the devastating news of our mum's horrific murder.
"Stephen Green uttered nothing but lies in his defence. He showed no remorse for his actions or concern for the truth.
"The details of the case revealed our mum died in the worst possible circumstances and we as a family now have to come to terms with what Stephen Green has taken from us."
Det Ch Insp Andy Murphy said: "This is a tragic case where domestic violence has escalated to murder and our thoughts remain with Carole's family, who have been tragically and needlessly deprived of a loved one.
"They accepted Stephen into their life as Carole's husband and now he has taken her from them.
"It is apparent that when his relationship with Carole broke down, Green would not accept it and he eventually killed her coldly and callously, fuelled by alcohol."