Channel migrants: More than 1,000 cross the Channel in a week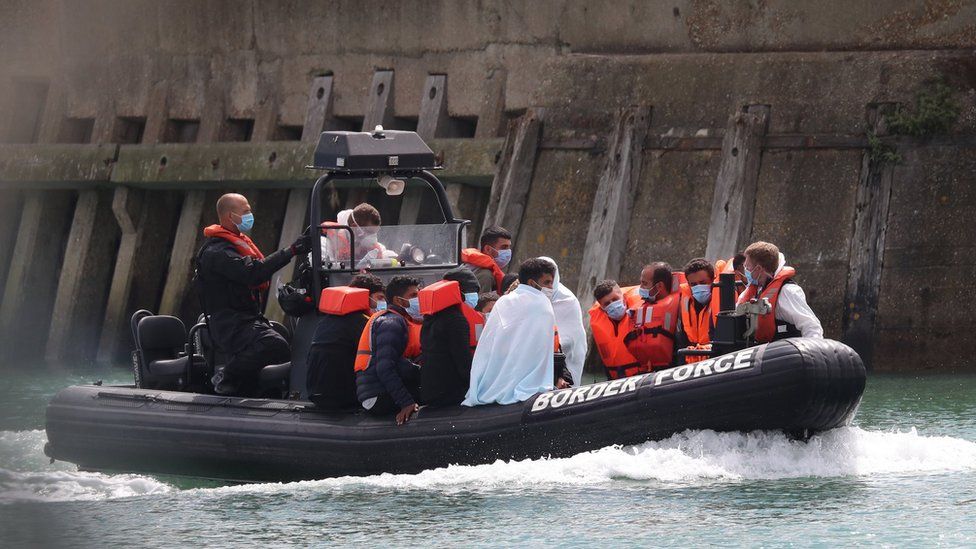 The Ministry of Defence says 460 people crossed the English Channel in 12 small boats on Saturday - one of the highest number in a single day so far this year.
With the 247 migrants arriving on Friday, more than 1,000 people have made the crossing in the last week.
This month, 3,683 people have crossed from France, bringing the total so far this year to 16,399.
Author Alex Downer, former leader of Australia's Liberal Party, criticised "a cycle of crisis management".
Ms Patel welcomed the report's "constructive recommendations".
However, a report by the home affairs committee found there was "no clear evidence" that the UK's plan to send asylum seekers to Rwanda would stop risky Channel crossings.
Related Internet Links
The BBC is not responsible for the content of external sites.