Covid: Maidstone mother drives to Italy to get daughter jabbed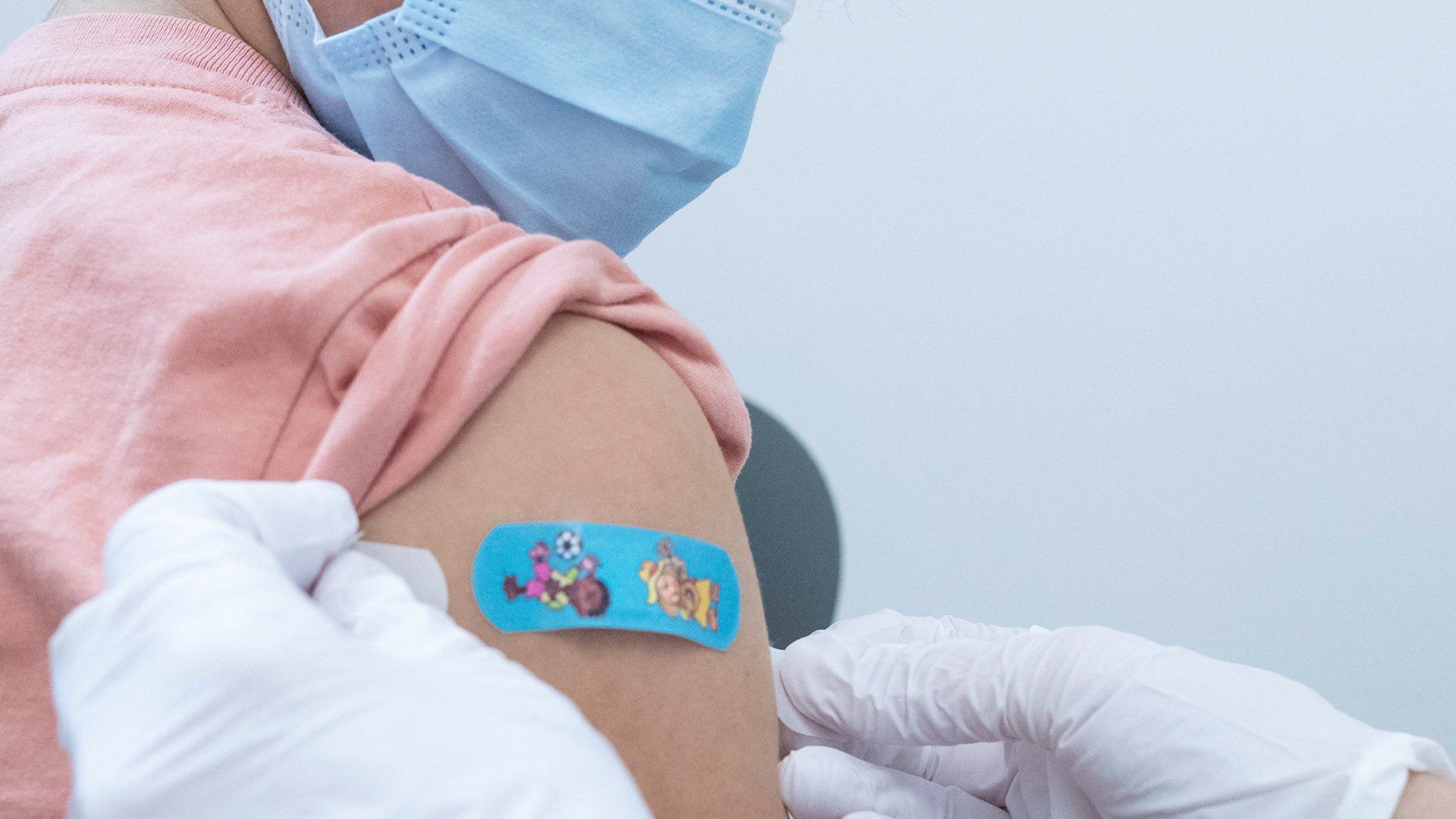 A mother has driven her nine-year-old daughter hundreds of miles to Italy so she can be vaccinated against Covid-19.
Unlike some European countries, the vaccine is currently only available to under-12s in the UK if they are classed as clinically vulnerable.
But Alice Colombo headed to Milan from Maidstone, Kent, so her daughter, who has Italian citizenship, could be jabbed regardless.
She said she did it to protect "the most precious thing in the world".
The UK government said further advice regarding vaccination for five to 11-year-olds would be issued in due course following consideration of additional data, but that the majority of children in that age group were at very low risk of becoming seriously ill due to the coronavirus.
Ms Colombo said: "I'd rather risk a vaccine we know a fair amount about than take pot luck with a virus about which we know very little."
She added she was particularly concerned about the effects of long Covid.
She said: "Why would I not give protection to the most precious thing in the world to me, my daughter, rather than run the risk of her turning round to me in five, 10, 15 years' time, saying 'Mum, I've got heart problems, I've got brain problems, I've got lung problems, why didn't you do all you could at the time to protect me'?"
Ms Colombo said the pair made the journey to Italy in a 13-hour road trip to minimise the risk of mixing with others in planes and airports.
Adding she would like to see the UK roll out vaccinations for under-12s, she explained: "I feel incredibly, incredibly sorry for all those other parents who share my opinion and would like to get their children vaccinated."
Related Internet Links
The BBC is not responsible for the content of external sites.