Child among migrants to cross the English Channel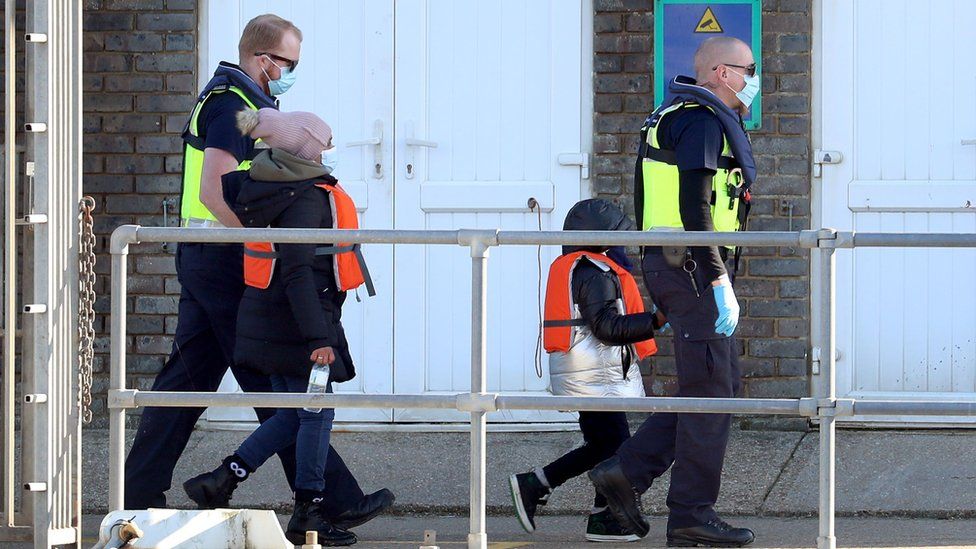 A child was among 96 migrants to have crossed the Channel in the last two days.
The Home Office says 56 people made the crossing on Thursday and a further 40 on Friday.
Bridget Chapman, of Kent Refugee Action Network, said: "Sadly it was always inevitable that these crossings were going to start again."
Clandestine Channel Threat Commander Dan O'Mahoney said: "France is a safe country with a well-functioning asylum system.
"People should claim asylum in the first safe country they reach and not risk their lives making a dangerous and illegally-facilitated crossing.
"We are unapologetically going after the criminals who are responsible for these crossings and last week put four people who risked dozens of lives behind bars.
"We also continue to work closely with the French to stop the exploitation of vulnerable people and they have prevented more than 60 people from making this incredibly dangerous crossing over the last two days."
French authorities rescued 17 people in two boats who got into difficulties before reaching UK waters.
A Kurdish-Iranian family - including two children aged nine and six - died when a boat sank off the coast of France on 27 October. Their 15-month-old son was reported missing.
Ms Chapman said: "Unless the government puts in place safe and legal routes for those wishing to claim asylum we will almost certainly be looking at further unnecessary loss of life."
Related Internet Links
The BBC is not responsible for the content of external sites.