How many migrant children cross the English Channel?
By William McLennan
BBC News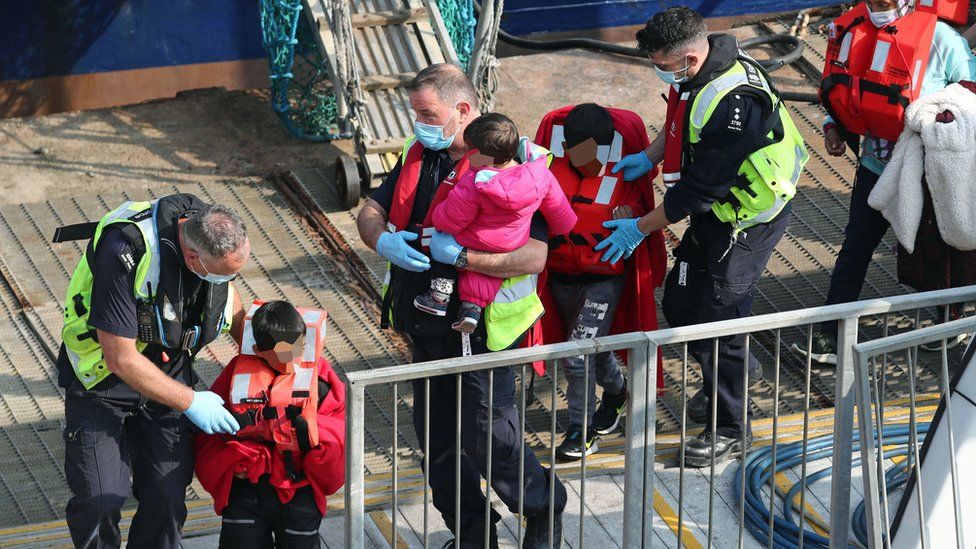 Two children, aged six and nine, were among four people who died when their boat sank off the coast of France. How many youngsters have made the perilous crossing this year?
More than 7,400 people have stepped into small boats and navigated one of the busiest shipping lanes in the world to reach the south coast of England in 2020.
At least six people are now thought to have died in that time, including the two children on Tuesday. A third child is missing.
An inspection of a holding facility at the Port of Dover last month found at least 320 children arrived between the start of June and the end of August - about 10% of all those who crossed the Channel in that time.
Another 2,500 people have since reached the UK, but the number of children among them remains unclear.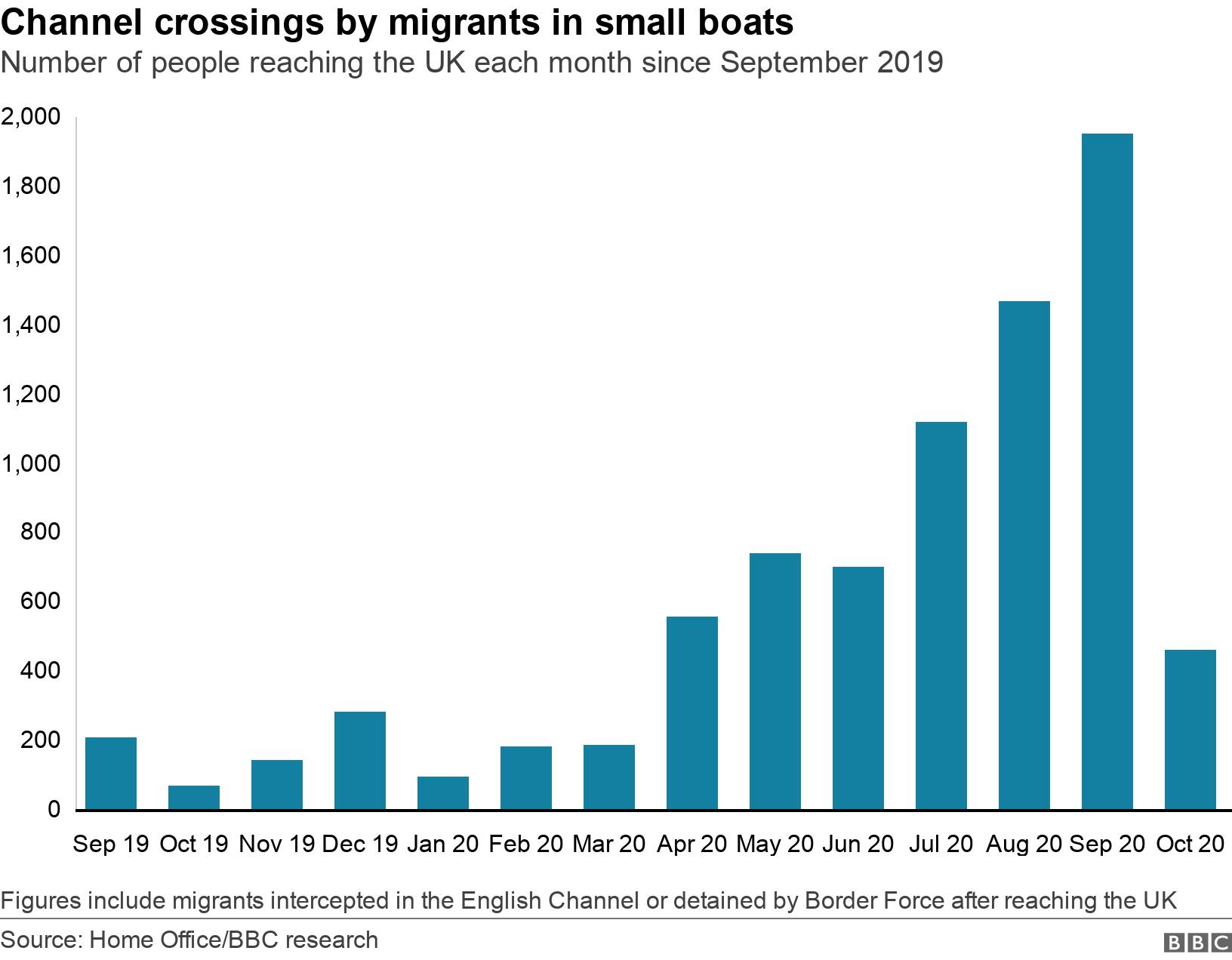 The Home Office has consistently refused to confirm the number of children among those making the crossing. It claims there are "safeguarding concerns" which prevent it from identifying children and it can be difficult to confirm the ages of adolescents.
Charity Kent Refugee Action Network (KRAN), which supports child asylum seekers arriving in the county, said the government "deliberately cloak the numbers of children making the lethal journey across the Channel because they know there would be a public outcry".
While the total number of children making the crossing remains unknown, a sharp rise in those arriving without their families caused a crisis for Kent County Council (KCC) this summer.
It had taken most of the unaccompanied child asylum-seekers arriving at Dover into its care, but it reached capacity in August amid rising numbers.
More than 400 lone child migrants had arrived in Kent in the first eight months of 2020, but this is likely to be just a fraction of the total number of children reaching the UK in small boats.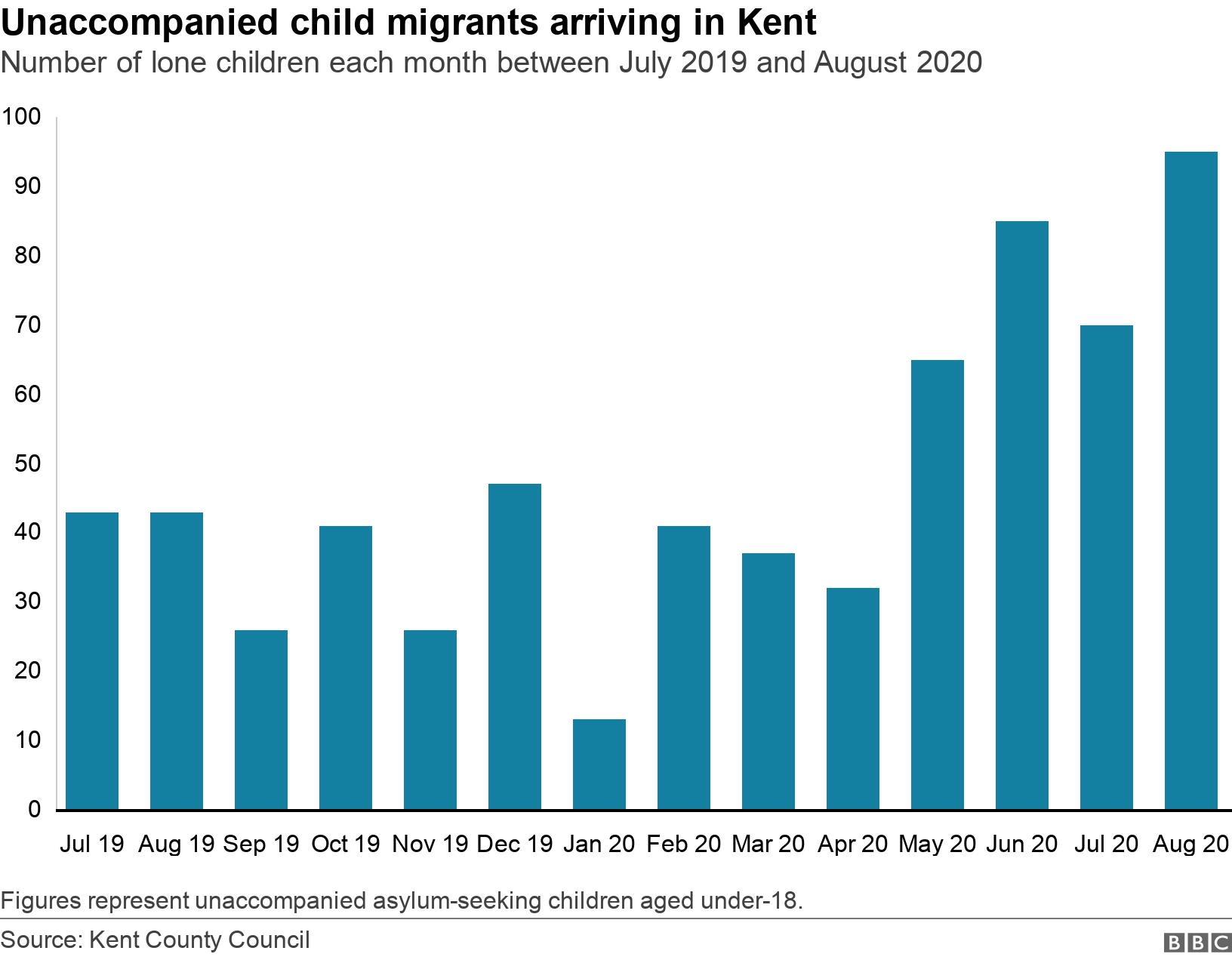 According to documents reviewed by HM Inspectorate of Prisons, unaccompanied-asylum seeking children made up just 20% of the total number of under-18s arriving in Dover between June and August.
Since KCC reached capacity, lone children have been held for longer while social services placements are found in other counties, the inspectorate found.
In one case, a 15-year-old boy was held for 66 hours.
Clare Mosely, of Care4Calais, said that at any one time about 20% of would-be asylum seekers camped in Calais were unaccompanied boys.
On a visit to makeshift camps in Dunkirk earlier this week, the charity found about 20 families with roughly 40 children waiting to attempt a crossing, she said.
Bridget Chapman, of KRAN, said the Home Office was hiding "behind a wall of secrecy" by not revealing the number of children involved.
"What we are talking about here is desperate people including many children. They deserve humanity and respect, not a terrible death in the cold waters of the English Channel."
Related Internet Links
The BBC is not responsible for the content of external sites.