Channel migrants: More than 130 people bid to reach UK in 24 hours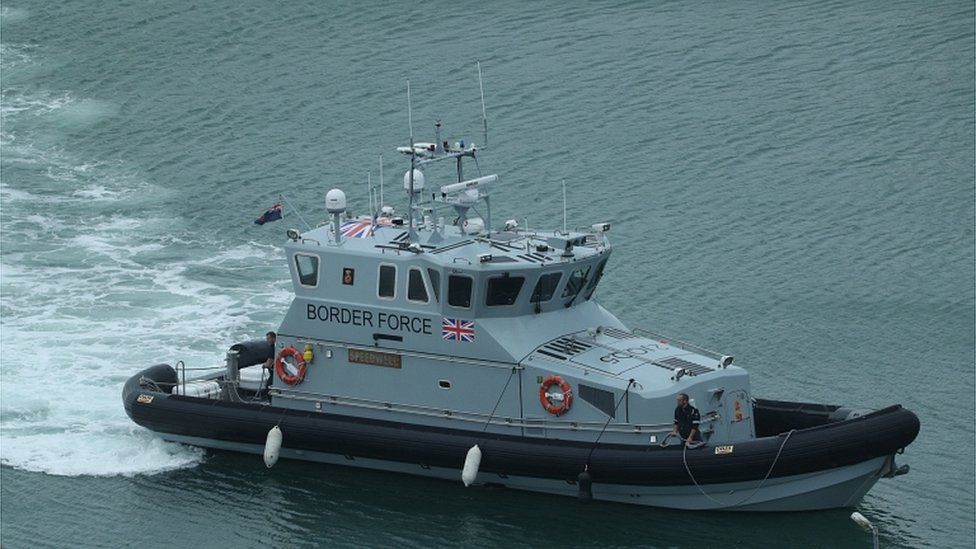 More than 130 suspected migrants have attempted to reach the UK from France in the past 24 hours.
The Home Office said the Border Force intercepted a small boat containing 16 suspected migrants off the Kent coast on Monday morning.
Hours earlier, French officials had collected 39 suspected migrants from three small vessels near Boulogne.
On Sunday, 49 people were intercepted in UK waters as well as another 31 in France.
Fifteen males and one female, who said they were Iraqi and Iranian nationals, were picked up from their small rigid inflatable boat at about 07:00 BST on Monday.
They were taken to Dover, where they are to be interviewed by immigration officials.
Hours earlier, three small boats containing 39 suspected migrants - including seven children - were intercepted by a French patrol vessel and taken to border police in Boulogne.
French maritime officials said one of the boats, which contained 16 migrants, including six of the children, had lost its engine.
On Sunday morning another 49 suspected migrants were intercepted as they headed for the Kent coast in three dinghies and a further 31 were prevented from leaving France for the UK.
More than 1,000 people have reached the UK by boat so far this year - 559 of them in March, a record for a single month.
Home Secretary Priti Patel spoke to her French counterpart last week about possible ways of returning more migrants to France, amid concern at the numbers attempting to cross the English Channel during the UK's coronavirus lockdown.
The government said coronavirus had had no impact on the response to small-boat incidents, and border control staff have PPE available to them.
Related Internet Links
The BBC is not responsible for the content of external sites.