Body of suspected migrant found under bus in Folkestone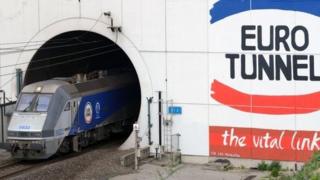 The body of a suspected migrant has been found trapped underneath a bus at the Eurotunnel terminal in Folkestone, police have said.
The Kent force was called shortly after 11:10 GMT to the terminal, where the person was declared dead.
Efforts are being made to contact next of kin. The death is not being treated as suspicious.
More than 60 suspected migrants have entered the UK via Kent this week.
Earlier on Sunday nine suspected migrants were found clambering up rocks off Folkestone, apparently after crossing the Channel in a small boat.
The group, believed to be from Iran, called police to say they were in trouble at 07:30 GMT..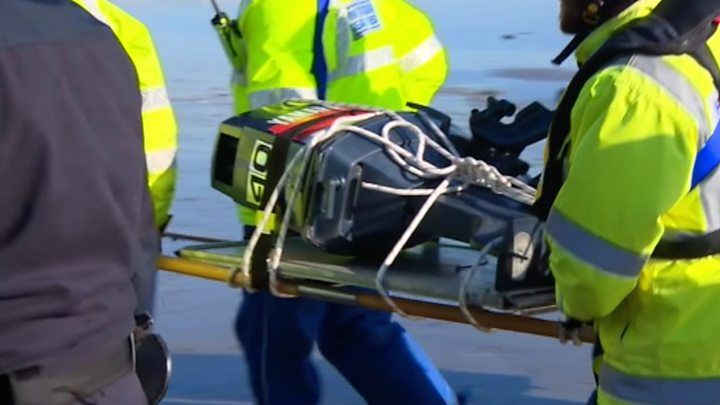 It was one of several recent instances of migrants trying to enter the UK in the county.
The Border Force said it had stepped up its patrols along England's south-east coast.