Suspected migrants on 'stolen' fishing boat in Dover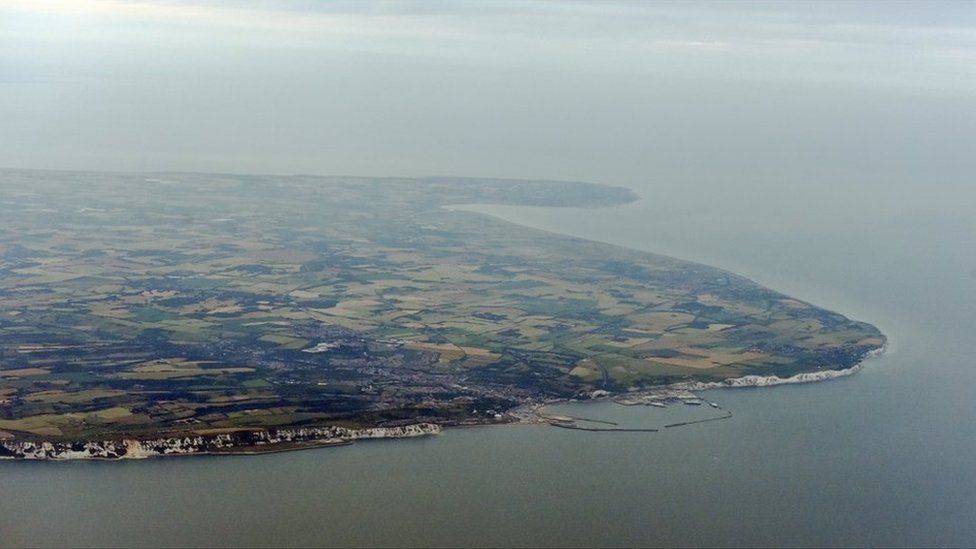 A French fishing boat thought to have been stolen was stopped in UK waters with 17 suspected migrants on board.
The craft, based in Boulogne, entered the Port of Dover without notifying authorities shortly after midnight.
Authorities were alerted, and a patrol, accompanied by a lifeboat because of rough conditions, was launched.
Dover and Deal MP Charlie Elphicke said the "brazen attempt to break into Britain" showed the "extreme lengths these desperate people will go to".
"This latest incident underlines why we need to significantly boost our borders budget - and increase the number of vessels patrolling the whole border," he said.
"This is a growing problem - and the Home Office must not turn a blind eye."
A Home Office spokesman said: "Fourteen men and three minors, all of whom presented themselves as Iranian, were found on board.
"The Home Office will progress their cases in accordance with the immigration rules and the three minors have been referred to social services."
The Maritime and Coastguard Agency confirmed it had assisted Border Force officers with an incident.
Former coastguard Andy Roberts told BBC South East those on board "didn't seem to have much nautical knowledge at all".
He said: "They had just crossed the busiest thoroughfare for shipping in the world.
"They have also come into the busiest roll-on roll-off ferry port in Europe.
"Not only do they put themselves at risk, they put other people in the Dover Strait and at the entrance to the harbour at risk."
The Independent Chief Inspector of Borders and Immigration said Border Force officers claimed there were "not enough of them to meet increasing operational pressures".
Related Internet Links
The BBC is not responsible for the content of external sites.