George Low Cyprus murder: MP Gareth Johnson calls for answers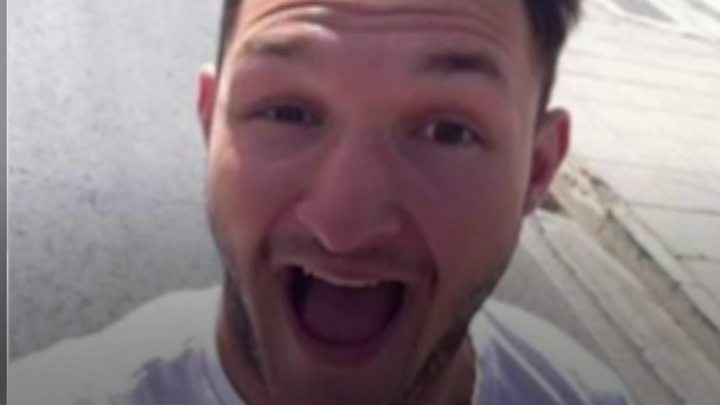 An MP is flying to Cyprus to "kick start" a two-year-old investigation into the murder of Briton George Low.
Estate agent Mr Low, 22, from Dartford, was killed near a nightclub in Ayia Napa in Cyprus in August 2016.
Two suspects were arrested after crossing to the Turkish controlled part of Cyprus but were freed and not handed over to the Greek Cypriot police.
Gareth Johnson, the Conservative MP for Dartford is due to meet police and ministers while in Cyprus.
He said "precious little" had been done to bring his killers to justice, more than a year after the two suspects were released and described it as "a national disgrace for the whole of Cyprus".
Mr Low's friend Ben Barker, 24, survived after being repeatedly stabbed during the attack.
Sali Ahmet, 43, fled to the north with a second suspect, Mehmet Akpinar, 23, where they were arrested for an unrelated offence.
But both were then allowed to leave northern Cyprus without being charged - Mr Ahmet in June 2017 and Mr Akpinar in the previous January.
Officials in the south of the country said no-one had been handed back from northern Cyprus for many years.
Mr Johnson said: "We're over two years now since the murder of George Low and the attempted murder of Ben Barker and we're seeing precious little happening in terms of the investigation.
He said he will meet police, the attorney general's office and ministers.
George's mother, Helen Low, said: "We don't feel we have been given any details [by the Greek authorities] about what actually happened, if there were any witnesses - we literally don't know anything."
Martyn Low, George's father, said: "We're trying to grieve for George, but knowing his killers are free to get on with their lives while our son's life has been taken is only adding to the pain."
"We want to bring closure for George Low's family," Mr Johnson said.