Toddler dog attack: Owners admit pet was 'dangerous'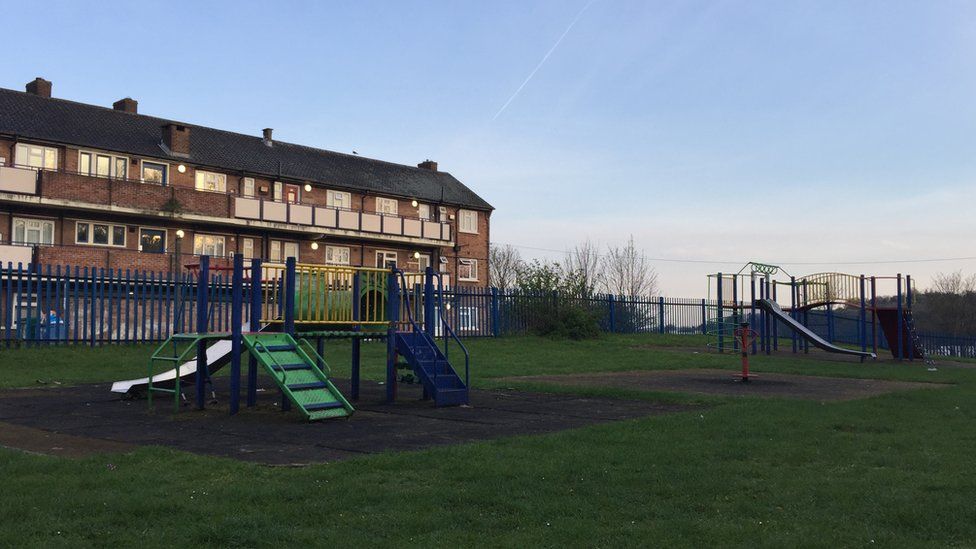 A couple are facing jail after their pit bull terrier-type dog mauled and severely injured an 18-month-old girl.
Michael Thornton, 27, and Hayley Eldridge, 29, from Chatham, Kent, pleaded guilty at Maidstone Crown Court to owning a dog that was dangerously out of control in a public place.
A police marksman shot the dog after it attacked Viktoria Resetjnova in a playground on 4 April 2017.
The couple will be sentenced on 24 September.
They had allowed a 15-year-old girl to walk the dog, which was a breed banned under the Dangerous Dogs Act 1991.
The animal, called Max, attacked Viktoria, who had been playing with her older sister on the Jenkins Dale estate in the town.
She was seriously injured in the attack and faces years of surgery on her scalp, which was ripped open, according to court documents.
The pair had owned the white-and-tan dog for only about a week, the documents said, after rehoming what was advertised as a Staffordshire bull terrier cross-breed.
The court was also told that Thornton and Eldridge had given cannabis to the teenager, who cannot be named, as payment for walking the animal.
At the time of the attack Viktoria's parents said in a statement: "The incident has ruined our lives and the lives of our two children."
Thornton and Eldridge have been bailed ahead of sentencing at the same court.
Judge David Griffiths-Jones QC warned them they faced a potential jail term.