Kent driver James Dye jailed over motorcyclist death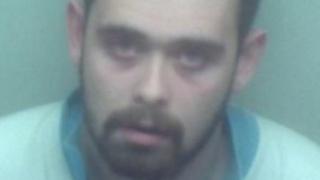 A man has been jailed for three years for a crash in which a motorcyclist died.
James Dye, 22, of Rainham Road, Gillingham, had admitted causing death by careless driving at Maidstone Crown Court.
Spanish-born Ismael Martinan-Brittain, 19, who moved to Kent when he was three, died at the scene of the crash in Chatham on 2 January.
His bike collided with Dye's Ford Focus in Princes Avenue.
After the hearing, police said Dye got out of the vehicle and fled the scene, making no attempt to offer assistance or call for help.
"James Dye's reckless actions tragically caused the death of a young man," he said.
"He drove carelessly through Princes Way without a licence, without insurance, and without a care for the safety of other road users.
'That selfish decision will forever live with the family of Mr Martinan-Brittain," PC Mick Sayer said.