Channel fishermen capsize deaths 'accidental'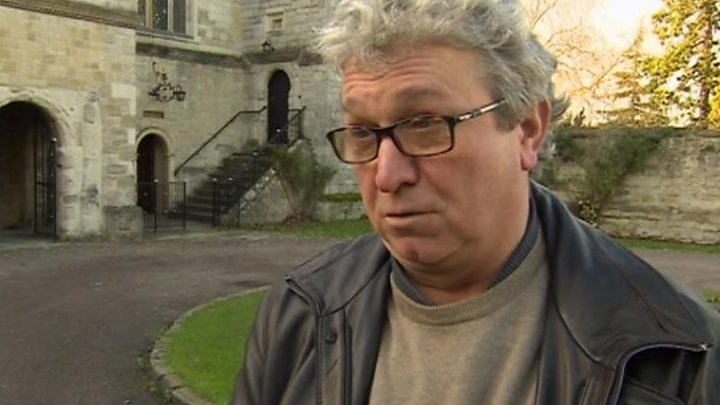 Two men who fell into the sea when their fishing boat capsized in the English Channel died accidentally, an inquest has ruled.
The Belgian vessel capsized off the Kent coast on 27 December 2016.
Johny Ronsijn survived after clinging to the upturned boat for 11 hours, but his crew mates, Eric Maeckelbergh and Babacar Diaw, died.
Assistant coroner Allison Summers told the inquest at the Archbishop's Palace in Maidstone it was "truly saddening".
The three fishermen had left Ostend in Belgium for a 24 hour fishing trip earlier that day.
They were bringing in their nets just off the coast at Ramsgate at about 23:40 GMT when Mr Ronsijn heard a bang, the inquest heard.
The boat immediately capsized and Mr Ronsijn entered the water without seeing or hearing his crew mates, the court was told.
He said: "Something was wrong but we don't know what. One, two, three and the ship had turned around.
"I was swimming around looking for the lifeboat but it wasn't there."
He spent 11 hours clinging to the boat before he was finally winched to safety.
Mr Maeckelbergh was found in the water and taken to William Harvey Hospital in Ashford.
A specialist team tried to save him, but his heart had stopped and he was pronounced dead. The pathologist reported the cause of death as drowning and hypothermia.
Mr Diaw's badly-decomposed body was not found in the Channel until 1 September, but the coroner said he died as a result of the incident.
Ms Summers told the inquest: "Something happened which was unexpected and occurred very quickly and as a result the boat capsized."
She said there was no indication of it being anything external - another boat or submarine - but that something on board meant it lost its stability.
To the men's families she said: "These are very sad cases. The idea that a crew can go out to do their job and don't come home is truly a saddening event."