G4S Medway unit: Young offenders 'left unable to breathe'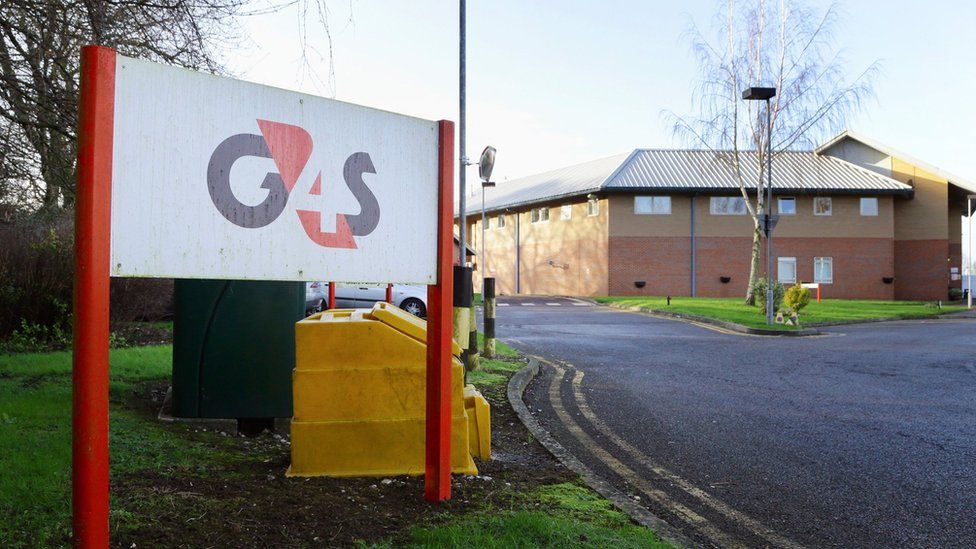 A team leader at a youth jail would play a "game" with inmates that left them unable to breathe, a jury heard.
Anthony Dance, of Hailsham, would place his arm under teenagers' necks and bend them over until they tapped him to stop, Maidstone Crown Court was told.
Mr Dance is one of four men who deny misconduct at Medway Secure Training Centre in Kent, then run by G4S.
Robert Padmore, who carried out secret filming at the unit for BBC Panorama, said the teenagers would "choke out".
The freelance journalist told the court: "He would get them just under the neck and lean them over and he'd basically see how long they could go without 'tapping out'."
Asked by prosecutor Jennifer Knight what that meant, he said: "They would not be able to breathe."
Mr Padmore also said Mr Dance would sometimes interact well with the teenagers, but he also "acted as a bully".
Jurors were told: "He could use his size and dominance to scare the trainees and that would be a way for him keeping control."
Mr Dance, 27, is charged with two counts of misconduct in a judicial or public office, along with Gareth Evans, 27, of Rochester, and Christopher Lomax, 36, of Chatham.
A fourth man, Matthew Cunningham, 37, of Gillingham is charged with one count.
Mr Padmore then described an incident involving duty operations manager Mr Lomax and team leader Mr Evans in which he said they used "unnecessary force" against a "difficult" inmate.
The teenager provoked an emotional response from Mr Evans, and Mr Lomax's hand was visible on the boys throat, he said. The inmate is said to have told them: "I can't breathe."
Mr Padmore told jurors: "I felt that that was an unnecessary use of force. I did not think that (the teenager) needed to be restrained."
Mr Padmore applied for a job as a training centre assistant at the centre in May 2015.
He underwent six weeks of G4S training before he began the job wearing a covert camera on 3 October 2015, and carried out 39 shifts.
The centre was run by G4S until July 2016 and is now run by HM Prison and Probation Service, the jury has heard.
It is designed to hold about 70 children aged 12 to 17 awaiting trial or following conviction.
Related Internet Links
The BBC is not responsible for the content of external sites.