Razvan Sirbu death: Accused 'acted weird'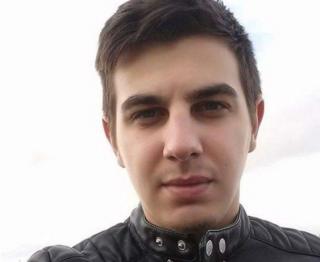 The ex-girlfriend of a man charged with murdering a homeless man told a court that her boyfriend "acted weird" in texts he sent shortly after the death.
The woman, who cannot be named, told Maidstone Crown Court Alex Macdonald said he could not explain to her in a text why his messages were unusual.
Mr Macdonald and Charlie White, both 19, deny murdering Romanian Razvan Sirbu in the town in May.
Jimmy Buckley has been found medically unfit to plead to the same charge.
The jury will not have to decide on the guilt of 20-year-old Mr Buckley, of Capell Close, Coxheath, only whether he "did the act".
The witness told the court she received text messages from Mr Macdonald in the early hours of the morning after Mr Sirbu's death asking her to pick up some food, money and clothes from his mother's house.
'Not to worry'
She said she thought he was "acting weird" because his texts did not contain any kisses and he did not write "I love you" or say "please".
She said her then boyfriend responded: "I can't say over text. It's nought between us". And he later told her not to worry: it was nothing important.
In a statement to police in September she said she had subsequently asked Mr Macdonald whether he had been involved in the death.
"He just replied, saying it weren't us, and I didn't push it any further with him," she said.
The woman told the court she did not press the point because he would have got angry.
She said she had not heard a conversation between Mr Macdonald and Mr White in which prosecutors said her ex-boyfriend claimed he had hit Mr Sirbu in the face because he thought it was funny.
The trial continues.