Gravesend shop staff threatened by man with axe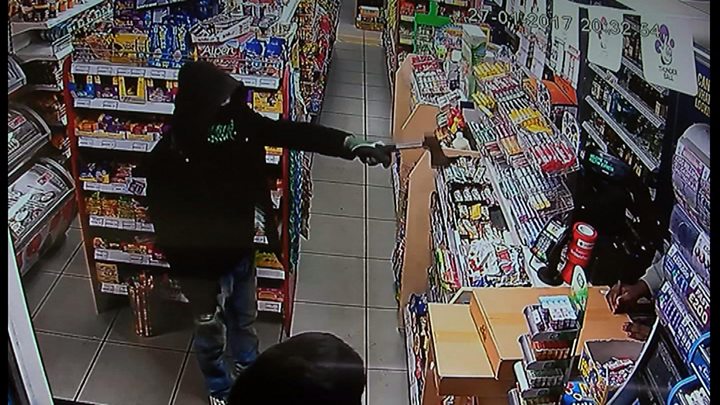 A man is being sought after he was filmed with an axe threatening staff and attempting to rob a shop.
The incident at Milton Express on East Milton Road in Gravesend happened at about 19:30 GMT on Friday.
The man, described as white, 5ft 7in tall, of thin build and with blond hair, was wearing a cap, balaclava, gloves and black clothing.
He demanded money and was chased by shop staff towards Elliot Street.
Havinees Vithyakaran said: "I was on the till serving people. A guy was standing outside and he came in with an axe.
"He said 'give me the money from the till', but I thought it was a joke. He then threatened me with the axe.
"I was scared when he threatened to hurt one of my brothers."
"If I'd got someone or pressed the panic button he would have done something," Mr Vithayakaran added.
"The guy got scared and ran out of the shop."
The man was seen going in to a car park in Elliot Street before jumping over a wall, Kent Police said.