Frances Cappuccini Caesarean death caused by hospital failures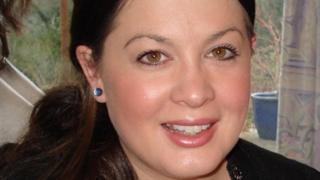 "Failures, inadequate diagnosis and treatment" resulted in a woman's death after childbirth, a coroner has ruled.
Frances Cappuccini, 30, suffered a fatal haemorrhage at Tunbridge Wells Hospital where she had her second son Giacomo by emergency Caesarean in 2012.
Coroner Roger Hatch said the Caesarean was not carried out with enough care.
BBC South East's health correspondent Mark Norman said compensation had been agreed between the NHS and the family, but it is not known how much.
NHS Litigation confirmed the case had been concluded but said the settlement was subject to an anonymity order by a judge and it would not disclose any further details.
The inquest at Gravesend Old Town Hall heard how Mrs Cappuccini, a school teacher, suffered heavy bleeding and was anaesthetised but she went into cardiac arrest and died on 9 October 2012 at the hospital near Pembury.
Doctors had to wait up to 10 minutes for vital drugs to treat Mrs Cappuccini, the hearing was told.
She died after losing 2.3 litres of blood.
The coroner said checks should have been made to ensure nothing was missed, after a piece of placenta was left in her womb.
'Cost her life'
Mr Hatch said: "The result of this failure led directly to the subsequent series of events which tragically led to the death of Frances."
Consultant anaesthetist Dr Errol Cornish said stimulator drugs should have been in every theatre but he had to call for them.
At a trial last January, Dr Cornish was cleared of manslaughter by gross negligence and Maidstone and Tunbridge Wells NHS Trust was cleared of corporate manslaughter.
The inquest previously heard Dr Nadeem Azeez, the doctor who had been caring for Mrs Cappuccini, had made a mistake seven months earlier.
The original NHS report into her death stated another woman had suffered a haemorrhage in Dr Azeez's care.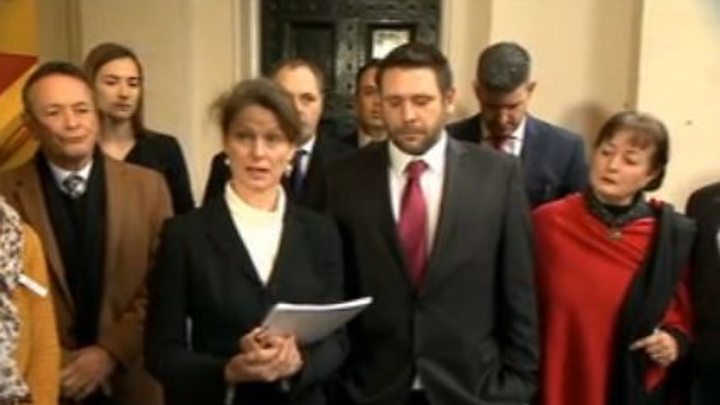 Following the ruling Mrs Cappuccini's family said the NHS trust and its staff had "cost Frankie her life - nothing can heal that pain".
"After four years the truth is acknowledged," they said.
"Frankie was a wonderful wife, mother, daughter and sister. She was bubbly, intelligent, beautiful, loving and loved."
In a statement, Maidstone and Tunbridge Wells NHS said it had "recognised from the start that there were aspects of Frances' care that fell short of the standards that the trust would expect".
It offered "sincere apologies" to Mrs Cappuccini's family and said it had brought in changes to improve safety.