Power cut for 1,500 homes after car hits pole in Minster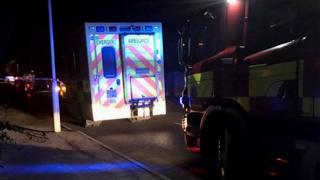 More than 1,500 homes were left without power after a car crashed into an electricity pole in Kent.
It happened just before 18:30 GMT in Minster Road, Minster-on-Sea, on the Isle of Sheppey, police said.
UK Power Networks said the electricity supply to about 30 customers was immediately interrupted.
It then had to isolate power to 1,500 homes "for safety reasons and to enable engineers to repair damaged equipment".
UK Power Networks said power was maintained to isolated homes at 19:43 GMT but a small number of customers were still without electricity.