Sheppey Crossing bridge 70mph speed limit reinstated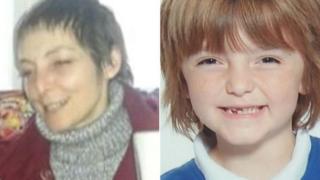 The sister of a woman killed with her son in a crash on the Sheppey Crossing has spoken out against a move to increase the speed limit to 70mph.
The speed limit was lowered to 50mph after Deborah and Marshall Roberts, of Sheerness, were killed in a crash on the A249 bridge in July 2014.
Highways England said the 50mph limit had seen increased accidents but Emma Tweed believes a lower speed is safer.
In 2013, a pile-up on the bridge in fog involved more than 100 vehicles.
Ms Roberts and her son died when their broken-down car was hit by another vehicle.
Ms Tweed said: "If the speed of the other driver was less, it wouldn't have prevented the accident but the outcome might have been a lot different.
"I feel there will be more fatalities that will happen on that bridge.
"That's my worst fear, that another family will have to go through what our family is still going through."
Highways England said a package of improvements to be brought in by the spring would include road markings, illuminated road studs and average speed cameras to enforce the national 70mph speed limit.
Better fog detection and warning systems will also be installed in the long-term, divisional director Simon Jones said.
He said: "Seventy miles per hour is probably the safest speed for the bridge. Certainly during our spell where the 50mph was utilised, we found there were significantly more collisions."
The Conservative MP for Sittingbourne and Sheppey, Gordon Henderson, said: "The 50mph speed limit that has been put in place has been totally ignored by everybody - hands up, including me - because it's totally unenforceable and it's totally impractical on that stretch of the road."