Foster Christian jailed over Canterbury murders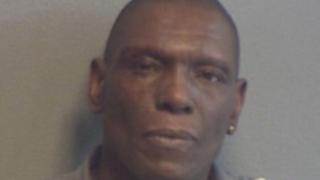 A man who murdered two people in a row over a shower at the accommodation they shared has been jailed for life.
Foster Christian, 54, stabbed Simon Gorecki, 47, and Natasha Sadler-Ellis, 40, at the property on Dickens Avenue in Canterbury in March.
He claimed he was acting in self-defence but was found guilty of both murders at Maidstone Crown Court on Friday.
Christian was told he would serve a minimum of 30 years in prison.
He was also convicted of wounding two others including Ms Sadler-Ellis's 20-year-old son.
Samantha Groombridge, 19, of Athelstan Road, Canterbury, was jailed for 10 weeks after admitting assisting an offender.
Naomi Toro, 35, of Keyworth Mews in Canterbury, was sent to prison for 12 months for the same offence.
Mr Gorecki had been taking a shower when Christian turned on a tap in the kitchen, causing the temperature of the water to change.
A row ensued which ended in Christian launching his attack, stabbing Mr Gorecki and Miss Sadler-Ellis, Kent Police said.
The families of the victims stood and cheered as Christian left the dock.