Man hunted after girl's Canterbury playground rape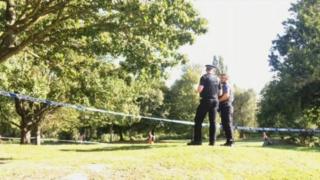 Police investigating a rape in a Canterbury park have released details of a man they want to speak to.
A 15-year-old girl was attacked in the Toddler's Cove playground off Whitehall Road shortly before midnight on Friday.
Kent Police were informed about the attack in the early hours of Sunday.
The suspect is aged about 30, about 6ft tall, with dark hair. He is thought to have been wearing tracksuit bottoms, a Nike top and possibly a hooded top.