Fostering 'reaching crisis point' in Kent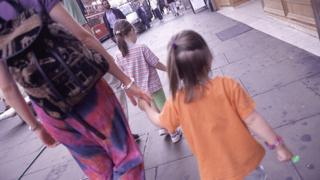 Demand for foster carers is "reaching crisis point" partly due to the number of unaccompanied children seeking asylum, a council has claimed.
Children's bosses in Kent said they need 200 more foster homes "now".
The number of children entering the authority's care has risen from 899 in 2013-14 to 1,593 so far this year.
A council spokesman said the number of unaccompanied children seeking asylum and entering care had peaked at just over 1,000 in January.
He said the figure now stood at 792, compared with 368 in March 2015.
Voluntary scheme
Figures obtained by BBC England show Kent council now cares from more than one in five of England's unaccompanied minors.
The largest group are boys aged 16 and 17 coming from countries such as Afghanistan and Eritrea.
A voluntary national dispersal scheme was set up in July to take unaccompanied asylum-seeking children from gateway councils to other local authorities.
Kent council is particular looking for homes for older children aged 13-18, and for children with disabilities, and sibling groups.
Peter Oakford, cabinet member for children's services, said: "We need more foster carers now.
"We need more homes so that we have a wide range of people who can meet the diverse needs of these vulnerable young people."