Coach driver jailed for causing Canterbury crash deaths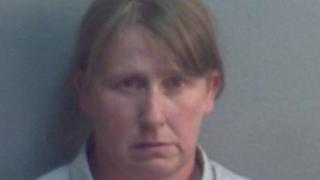 A coach driver has been jailed for four years after causing the deaths of a motorist and her passenger in a crash.
Pauline Camplin, 50, was driving a single-decker National Express coach which hit a BMW travelling in the opposite direction in Canterbury.
The driver, Rachel Francis, 38, died at the scene and her passenger, Bryan Webster, 40, died four days later.
Camplin pleaded guilty at Canterbury Crown Court to two charges of causing death by dangerous driving.
Kent Police said the coach drifted across the A2050 and hit the BMW which span out of control and collided with a van travelling behind the coach on 10 July 2015.
Camplin, of St Mary's Close, Nonnington was jailed for four years for each of the charges, to run concurrently.
She was also disqualified from driving for three years.
"This was a tragic incident where a moment's lapse of concentration cost two people their lives," PC Jamie Woodhams said.