Medway Maritime Hospital: Stillborn girl 'left to rot'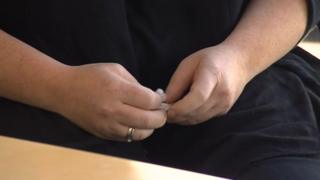 A stillborn baby was "left to rot" for six days on a hospital floor instead of being taken to a mortuary, her mother has revealed.
The baby girl was washed and dressed and handed to her parents following the Caesarean delivery at Medway Maritime Hospital but then overlooked by staff.
"It is going to haunt me for the rest of my life," said the 31-year-old mother, who does not want to be named.
The hospital said it had introduced new guidelines to stop it happening again.
The mother said her daughter, who was born in April 2014, was put in a cold cot, which keeps the baby's body cool to allow parents to spend time with their child.
The baby was later transferred to a transport cot, which does not keep the body cool, to be taken for a post mortem examination. However, it was not taken to the mortuary.
"The hospital apparently only had one cold cot but another baby was in it," she said.
"She was in a transport cot on the floor.
"They totally forgot about her and left her to rot.
"She didn't take a breath but she was still a human being and she had the right to be treated the way she should have been."
The mother, who took legal action against the hospital, has received a "satisfactory settlement".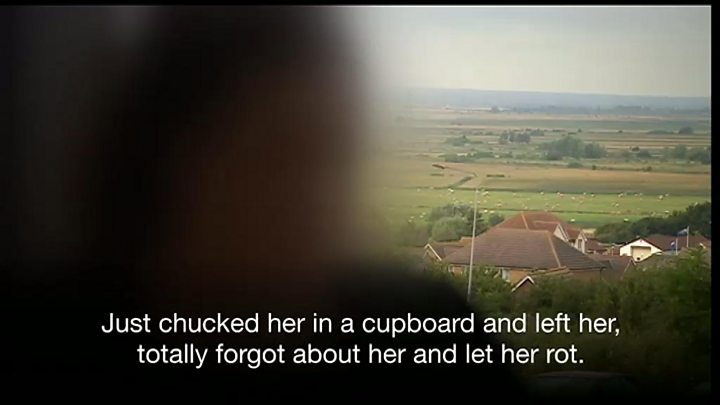 Her solicitors, Fairweathers, said the mistake was noticed only when Great Ormond Street Hospital, who carry out the post-mortem examinations, asked where the baby was.
Medway Maritime, which is in special measures, said it was extremely sorry and acknowledged its failings.
"As a result of this incident...we've employed the services of a bereavement midwife to provide specialist support to our staff, and to help grieving families in co-ordinating bereavement care," said Dot Smith, head of midwifery and gynaecology.
"We will also be unveiling a new bereavement suite this autumn for families who experience a stillbirth or lose a child shortly after birth."