Children among suspected migrants found in lorry on M25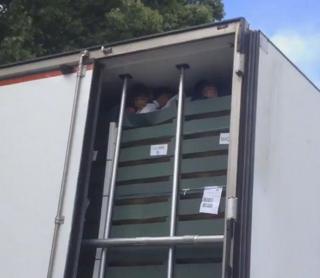 A group of suspected migrants have been discovered in a lorry travelling on the M25 in Kent.
Two adults and three children were found in the back of the vehicle close to the Darenth interchange at Junction 2, police said.
They were taken into custody and later handed over to Home Office immigration officers.
Kent Police were called to the scene at 13:30 BST on Saturday.