Man charged with Canterbury body in tent murder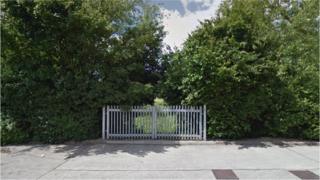 A man has been charged with murdering another man whose decomposed remains were found in a tent.
The tent was on rough ground off Ten Perch Road, Canterbury. Tests are under way to identify the man, who was found on 25 April and is thought to have been in his 60s.
Richard Donovan, 26, of Westhorne Avenue, Eltham, south London, appeared before Medway magistrates earlier.
He was remanded in custody to appear before Maidstone Crown Court on 17 May.