Bluewater sex attack: More details of arrests released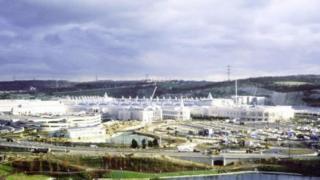 Police investigating a sex attack on a woman in a shopping centre car park have released details of the suspects in an effort to allay public concern.
Kent Police said the 11 men held after the attack at the Bluewater complex were white, English and non-Muslim.
Steve Uncles, the English Democrats candidate in the Police and Crime Commissioner election had claimed the attack was carried out by Muslim men.
A woman in her 20s was allegedly attacked on the evening of 6 March.
The force said the arrested men were from Kent, aged between 16 and 22, and the matter was being treated as an isolated incident.
One has since been released without charge, and the rest were bailed pending further inquiries.
'Investigation continuing'
The BBC understands the alleged victim had been working at the shopping centre, near Dartford.
A spokeswoman for Kent Police said more information had been released about the suspects because of public concern.
"At this stage we are not looking for anyone else in connection with the case," she said.
"A full investigation is under way and work to gather evidence continues."
A spokesman for Bluewater Shopping Centre said its security procedures were regularly reviewed and its car parks were patrolled.
The other candidates in the election for Kent Police and Crime Commissioner on 5 May are:
Henry Bolton - UKIP
David Naghi - Liberal Democrat
Tristan Osborne - Labour
Gurvinder Sandher - Independent
Matthew Scott - Conservative