Ridge View Special School new building move approved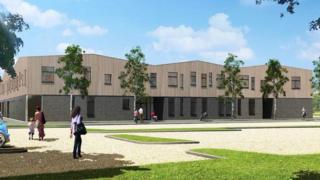 The relocation of a special school into a new purpose-built building has been approved.
Ridge View Special School in Tonbridge has been granted planning permission to expand and build a new site on Upper Haysden Lane, also in Tonbridge.
The school, which has 100 pupils who have "multiple and severe learning difficulties", will have space for an extra 48 children in the new building.
The school hopes to open the new building in September 2017.
Jacqui Tovey, who is the school's headteacher, said: "The governors, parents and staff have been working with the local authority for many years to achieve this goal.
"There are so many wonderful learning environments planned within the new building that we will be able to offer the pupils an even better learning experience."