Police and crime commissioner election 2016: Fergus Wilson's nomination rejected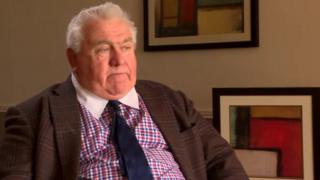 A millionaire property magnate is taking legal action after his nomination to become Kent's next police and crime commissioner was rejected.
Fergus Wilson, who planned to stand as an independent, was told it was invalid as his papers were not hand delivered to the returning officer, but posted.
Several voters nominating him had also not included their electoral numbers.
Mr Wilson, of Boughton Monchelsea, said he would apply to the High Court for an injunction, and seek to be reinstated.
A statement from the police area returning officer for Kent said he would respond in the event of any legal challenge.
A total of six candidates are standing for the post of police and crime commissioner in Kent:
Henry Bolton - UKIP
David Sandru Naghi - Liberal Democrat
Tristan John Osborne - Labour
Gurvinder Singh Sandher - Independent
Matthew Richard Scott - Conservative
Steve Uncles - English Democrats