Norovirus strikes Dartford primary school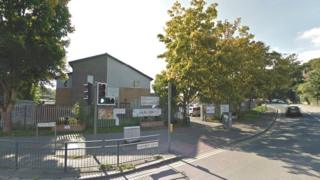 A primary school has told parents to keep children at home after an outbreak of the "winter vomiting bug".
Oakfield Community Primary School in Dartford confirmed 100 children were absent on Thursday with Norovirus.
The school urged parents to keep children at home until after a deep clean is carried out at the weekend.
Executive head Garry Ratcliffe said 60 children were at school on Friday. About 700 pupils from the ages of two to 11 years normally attend the school.
In a message to parents, the school said: "We would strongly recommend that if you are able to keep your child at home, you do so, in order to prevent further spread of the virus."
Parents have been advised to keep affected children off school until at least 48 hours after the symptoms have passed.
The school was rated good at its last Ofsted inspection.