Case against caesarean death anaesthetist dropped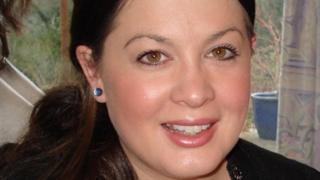 An arrest warrant against a doctor wanted for questioning over the death of a woman hours after giving birth by caesarean section has been withdrawn.
Frances Cappuccini, 30, died after suffering a haemorrhage at Tunbridge Wells Hospital in October 2012.
Earlier this year, the trial against consultant anaesthetist Dr Errol Cornish and the NHS trust collapsed.
The Crown Prosecution Service has now said no further action will be taken against anaesthetist Dr Nadeem Azeez.
Dr Azeez, formerly of Chestnut Avenue, Tunbridge Wells, was never formally charged because he had left the country.
The Crown Prosecution Service said following the outcome in the trial of Dr Cornish, 67, of Holmbury Park, Bromley, south-east London, and Maidstone and Tunbridge Wells NHS Trust, the case against Dr Azeez was reviewed and "it was decided that there was no longer a realistic prospect of conviction".