St Mary's Bay crash: Driver fights for life in hospital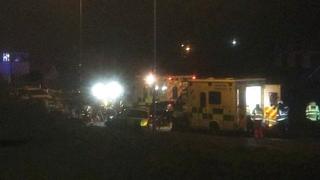 A driver is critically in hospital following a head-on crash on the A259 in Kent on Friday evening.
The crash happened at 19:40 GMT when a Peugeot 306 and a Peugeot 3008 collided on Dymchurch Road, St Mary's Bay.
The Peugeot driver, a 43 year-old man, was taken to a London hospital where he is being treated for life-threatening injuries. The other driver was uninjured.
Kent Police has appealed for witnesses to come forward.