Kent council decision on future of care homes delayed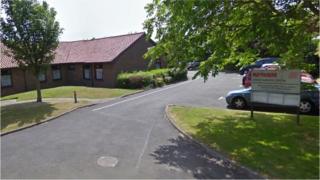 A decision about the future of four care homes in Kent has been postponed.
A public consultation ended last month, but Kent County Council said more work was needed and a decision would go before councillors on 10 March.
The homes are the Dorothy Lucy Centre in Maidstone; Wayfarers in Sandwich; Blackburn Lodge in Sheerness; and Kiln Court in Faversham.
The proposals would see the four publicly-owned homes, out of a total of eight, being put up for sale.
'Different needs'
Councillor Graham Gibbens said as a result of the consultation the council needed to find out more about alternative provision for the Dorothy Lucy Centre and Kiln Court before taking a final decision.
He said the homes were all built in the 1970s when "the needs of people were very different to what they are now".
The council's cabinet member for adult social care said rather than spending money on revamping them, it would be better to spend the council's money on "developing modern services which better meet the needs of service users".
The Dorothy Lucy centre has 28 beds and Kiln Court has 30 beds. The council said each home has "one permanent resident".
Blackburn Lodge has 34 beds and Wayfarers has 33 beds.