Kent County Council shuts Ladesfield asylum seekers centre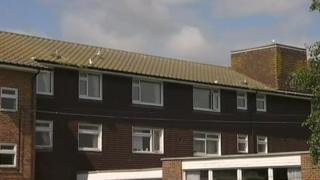 A reception centre for young asylum seekers in Kent has closed down.
The former Ladesfield care home in Whitstable was temporarily opened as a reception centre in the summer after a rise in unaccompanied asylum seeking children in the county.
Some residents in the town opposed the plans but Kent County Council said it was the only suitable building.
The council said the centre had closed, the building would be demolished and the land used for other schemes.
Councillor Peter Oakford, cabinet member for specialist children's services, said using Ladesfield was always planned to be a short-term solution.
He said a quick refurbishment allowed the county council to house up to 40 young people and the scheme had been a trouble-free operation supported by a large segment of the community.
The authority's chairman Mike Harrison, who is a county councillor for Whitstable, said the Ladesfield centre had reached a positive conclusion after strong local feeling and unpleasantness.
The council is currently responsible for 1,397 unaccompanied minors with 929 of those aged under 18.
There are two other reception centres for young asylum seekers in Kent, which currently hold 81 children.
Mr Oakford said numbers of young people arriving in the UK had reduced and a third reception centre would not be opened, but the situation could change quickly and the council was keeping a close watch on the situation.